With over a third of the state's foster youth, Los Angeles County is key to changing outcomes for the population statewide.
JBAY operates the Foster Youth College Advancement Project, which works to improve post-secondary access and success for foster youth in Los Angeles County. JBAY maintains a satellite office in LA County to facilitate this work, which is accomplished under the umbrella of the Opportunity Youth Collaborative.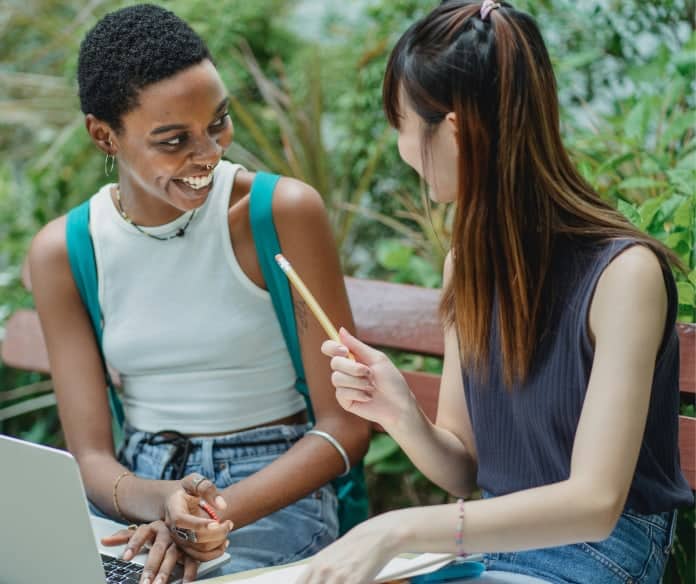 JBAY provides technical assistance to the Los Angeles County Office of Education to help to increase the rates of FASFA completion among foster youth in the county. With JBAY's support, the rate of completion has increased from 33% in 2017/2018 to 68% in 2019/2020.
As a result of JBAY's advocacy, the Los Angeles Department of Children and Family Services (DCFS) implemented a mandate for all caregivers with older youth in their care to undertake training regarding post-secondary education. JBAY developed two curricula to train caregivers and Short Term Residential Treatment Program (STRTP) staff to better support foster youth to enroll and succeed in college.


JBAY developed a training series for Los Angeles County Department of Children and Family Services (DCFS) social workers and supervisors to provide the necessary tools to support foster youth to enter and complete college. JBAY pilot-tested the intervention at the Lancaster and Palmdale offices with the goal of ultimately rolling out the training countywide.
In 2018, JBAY, the Los Angeles County Department of Mental Health (LACDMH) and local community colleges came together to develop strategies to provide better support for the mental health needs of foster youth attending college in Los Angeles. From this emerged a model for enhanced referral partnerships between campus foster youth programs and a local mental health service provider.
Eleven community colleges are now partnered with local providers to offer co-located services and enhanced referral networks. By making long-term mental health support accessible for foster youth, these partnerships have helped hundreds of students access care.


College Student Homelessness
In response to the rising rates of postsecondary students struggling with housing instability and homelessness, the Los Angeles Homeless Services Authority (LAHSA) launched a Higher Education and Homelessness Workgroup (HEHW) in July 2017 to develop strategies and cross-systems solutions to student homelessness. In 2020 JBAY joined forces with LAHSA to create a strategic plan to address homelessness among college students. Implementation of the plan is being led by LAHSA with ongoing support from JBAY.